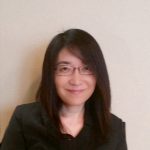 Hongwen Rivers
Associate Director, Drug Delivery and Biomaterials, Allergan
Development of Sustained Release Peptide Implants for the Back of the Eye
Abstract
Ophthalmology continues to be a growth market driven by increasing aging as well as diabetic populations. Posterior vision threatening diseases, such as age-related macular degeneration (AMD) and diabetic retinopathy (DR), are currently managed with ranibizumab (Lucentis®) and more recently, aflibercept (Eylea®). Although offering good therapeutic treatment, these therapies are far from being optimal, as they require frequent injections into the vitreous, and are often comprised by poor patient adherence. Extensive efforts are underway in ophthalmology to improve the therapies with drug delivery products that offer local and sustained efficacy while reducing systemic exposure and potential issues with peaks and valleys of drug levels in the target ocular tissues.
This presentation is designed to describe the development of a sustained release peptide implant formulation for the back of the eye. Key development challenges and considerations will be discussed.
Bio
Hongwen M Rivers, PhD, is currently an Associate Director in Drug Delivery and Biomaterials at Allergan, Plc. During the ten year tenure with Allergan, Dr. Rivers has specialized in developing novel sustained delivery biologic products for ocular applications and served as lead for CMC efforts. Before joining Allergan, Dr Rivers was Group Leader in Protein and Antibody Therapeutics at Immusol, Inc., responsible for early stage production, characterization and validation of protein and antibody therapeutics in cancer and ophthalmology. Prior to Immusol, Dr. Rivers completed her postdoctoral training in the areas of RNA-protein interaction, protein engineering and telomerase. Dr. Rivers served as Chair for Ocular Drug Delivery and Disposition Focus Group of AAPS in 2015 and authored more than 30 research papers/presentations/book chapters/patents. Dr. Rivers earned her Ph. D. in Biochemistry from Ohio State University.