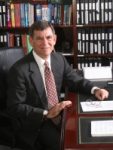 Richard Houghten
Founder, CEO, Torrey Pines Institute for Molecular Studies
Search through 10's of millions of synthetic compounds while requiring the screening of only 300-600 samples!
Over the past 25 years, the Torrey Pines Institute has generated very large mixture-based combinatorial libraries (10s of thousands to millions, billions and even trillions of compounds) that are systematically arranged allowing for the screening of these libraries in virtually any assay that has the capability of low to medium throughput. Essentially, these methods allow for the search through 10s of millions of compounds while an exponentially lower number of samples need to be screened.
The Torrey Pines platform of libraries and deconvolution strategies, have been utilized in dozens of in vitro assays to produce highly potent and specific individual compounds. More recently, these libraries have been screened directly in disease-relevant vertebrate animal models with the hypothesis that this approach will yield more "advanced" therapeutic candidates, decreasing both the time and costs inherent in the drug discovery process. These studies are moving forward far faster, and with much clearer results, than expected. For example, we are now in the process of identifying highly active individual compounds that have the promise to be highly active treatments for pain without the respiratory depression and other deleterious effects of classic opiates such as morphine.
We have a robust program that blankets the State of Florida in a program known as the "Florida Drug Discovery Acceleration Program" with 51 external principal investigators at 15 individual institutions. Torrey Pines Institute is now also a member of the broadly based national NCI "NExT" program (one of 21 organizations across the US forming a broadly based discovery effort focused on the discovery of cancer therapeutics). Successful examples from the use of our libraries will be described in detail.