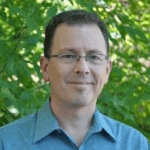 Dave Garman
Chief Technology Officer, NoNO Inc.
FRONTIER and ESCAPE-NA-1: Two complimentary Phase 3 clinical trials to demonstrate the efficacy of NA-1 in acute ischemic stroke
Abstract
NA-1 is a novel peptide therapeutic shown to reduce brain ischemia and improve neurological function in rodent and primate models of stroke as well as in the ENACT human clinical trial. The FRONTIER trial is assessing the efficacy of administering NA-1 in the ambulance as soon as possible after the onset of stroke, and the ESCAPE-NA-1 trial is testing the effect of NA-1 in acute ischemic stroke patients who are candidates for endovascular reperfusion.
Bio
Dave Garman is currently the Chief Technology Officer for NoNO Inc, a biotechnology company directed at the development of novel peptide therapeutics to treat neurological disorders with unmet medical needs. His roles have encompassed most aspects of the development of a peptide therapeutic for the treatment of stroke from initial animal results in the laboratory through Phase 3 clinical trials. Dr. Garman's primary responsibilities include all aspects of manufacturing and regulatory interactions related to CMC, preclinical safety pharmacology and toxicity assessment of peptide therapeutics, intellectual property development and the development of both next generation and novel peptide therapeutics for the company pipeline.
Prior to joining NoNO Inc, Dr. Garman worked for 11 years at Arbor Vita Corporation, where he held roles from Scientist through Vice President, Business Development. His primary roles included working with the Arbor Vita team on the development of a medium throughput peptide:protein interaction platform to examine the selectively of peptide inhibitors. He also worked on the development of specific peptides for both clinical diagnostic and therapeutic uses.