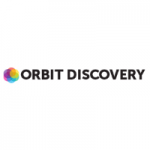 Alex Batchelor
Alex, Orbit Discovery Ltd
ORBIT Peptide Display - High Throughout Selection of Peptides with Biological Function
Company Description
Peptides are highly active biological molecules in vivo and as their stability and bioavailability is improved they offer greater potential as therapeutic drugs. Peptide library screening incorporating enhancements and non-linear structures is increasingly important to identify molecules with activity on a diverse range of therapeutic targets.
Existing screening approaches include phage display, yeast display, ribosomal and mRNA displays. The in vitro display methods struggle to express peptides at the numbers required for detection of low affinity interactions while the in vivo methods cannot incorporate non-natural amino acids or avoid interference from the autologous proteins of the host.
The ORBIT display technology multiplexes a library of translated peptides and their encoding DNA on the surface of beads. It has the positive attributes of in vitro display combined with the sensitivity of in vivo methods. It can be adapted for cell surface screening, enabling measurement of cell surface binding and functional response. We will show data from three target screens in three therapeutic areas: GP120 binding protein (infectious disease), mutant RAS (oncology) and T-cell epitopes (inflammation). Peptides that inhibit virus infection, bind mutants and have specific sequence to T cell receptor were identified.
The tolerance of beads to chemical and physical treatment expands the application of ORBIT to cyclic peptides and the incorporation of non-natural amino acids. The bead display approach has many potential applications for probing biological systems and for drug lead development.
Bio
Alex is CEO of Orbit Discovery with more than 20 years' experience of sales, marketing and business development in the life science research and drug discovery markets in Europe, US and Asia.
He is an experienced bridge between technical and commercial groups, having started his career in research for the UK Ministry of Defence before moving into industry where he has managed staged R&D processes, implemented IP strategies and launched many successful products and services at companies including Lonza and Genalyte.
Alex holds a BA in Pure and Applied Biology from Brasenose College, Oxford.