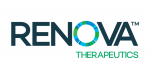 Peter Gengo
Vice President, Renova Therapeutics
Gene and Peptide Therapy for Chronic Diseases
Company Description
Renova Therapeutics is working toward a future where patients with chronic diseases will have the benefits that gene and peptide therapies will offer for restoring health. We are working on therapies to transform the treatment of patients suffering from some of the most common and devastating chronic conditions in the world: congestive heart failure and type II diabetes.
Founded in 2009 by pioneers in biopharmaceuticals, Renova Therapeutics is at work creating a portfolio of definitive gene and peptide therapies to transform the lives of people suffering from these chronic diseases. Our investigational gene and peptide therapies are based on carefully validated and proprietary research. Today, we are advancing into phase 3 trials with a novel gene therapy for heart failure.
Accompanying our gene therapy programs, we have accelerated our peptide research and development efforts through acquiring exclusive licenses to the urocortin 2 and urocortin 3 related peptides, further strengthening our resolve and commitment to these patients. Stresscopin, one of the member of the urocortin family, has been shown to be safe and efficacious in dogs with irreversible heart failure and in patients suffering from this syndrome. Building on the successful transition of the stresscopin peptide from the laboratory bench to the patient, we are expanding our efforts around this peptide platform to better meet patient needs. We believe that by making our gene and peptide therapies widely accessible, we can help renew millions of lives and positively impact rising health care costs.
Bio
An accomplished biochemical analytical pharmacologist with extensive knowledge of drug discovery and early stage drug development, Dr. Peter Gengo has more than 30 years of research and leadership experience, most recently in the Cardiovascular & Metabolic Disease unit at Merck & Co. Dr. Gengo also spent several years with Johnson & Johnson companies, including Janssen Pharmaceuticals as Senior Director and Research Fellow. Dr. Gengo earned his Ph.D. at the University of Buffalo, graduating summa cum laude. He graduated magna cum laude from the State University of New York with a B.S. in Biology. Dr. Gengo is currently an adjunct associate professor of cardiology at the North Carolina State University College of Veterinary Medicine. He is a skillful blend of academic scientist, passionate innovator and ultimate scientific communicator that has authored numerous scientific publications, regulatory filings, patents and delivered scientific presentations across the United States and internationally.