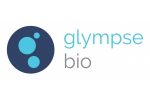 Andrew Warren
Andrew, Glympse Bio
NASH and fibrosis disease monitoring with synthetic protease sensors
Company Description
Nonalcoholic steatohepatitis (NASH), a form of fatty liver disease, has been dubbed the "stealth epidemic". In the U.S. alone, 20% of the 16 million people with NASH will progress to develop life-threatening conditions including fibrosis, cirrhosis, liver cancer, and liver failure. NASH diagnosis is currently conducted by liver biopsy; however, this procedure is invasive with ~40% of patients reporting morbidity, has a false-negative rate of 25-30%, and is expensive (~$3,000). Glympse's liver test (GLT) is a urinary diagnostic under development that detects the activity of hepatic proteases that drive NASH and fibrosis. The platform consists of an injectable panel of PEGylated peptides that detect proteases involved with inflammation and fibrosis, producing peptide fragments that are detected in urine. The peptide fragments are generated by enzymatic action in the liver and are then concentrated in the patient's urine for quantification by mass spectrometry. Using a multiplexed panel of 10 PEGylated peptides enables development of classifiers that can both detect disease and assess treatment efficacy. The GLT platform has been developed for several different diseases in Sangeeta Bhatia's lab at MIT and Glympse has demonstrated proof-of-concept in mouse models of disease; the company is currently advancing a formulation through preclinical studies.
Bio
Andrew Warren is Founding Scientist & Product Development Lead at Glympse Bio, a seed-stage startup in Cambridge developing a diagnostic drug platform originally invented in Professor Sangeeta Bhatia's lab at MIT.
Glympse Bio's "synthetic biomarker" platform enables earlier, minimally-invasive measurement of disease by measuring the pathologic activity of proteases in fibrosis, inflammation, and cancers. The company's technology uses proprietary protease-responsive drugs that interrogate the body for certain disease states and then carry the message to urine for analysis.
Andrew received his PhD in 2016 from the Harvard-MIT Division of Health Sciences and Technology for his work developing this technology platform with Professor Sangeeta Bhatia.