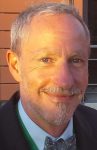 Pierre Bernard-Savary
President, Intl Symposium for HPTLC / Club de CCM / Chromacim
EVERY ANALYST MUST KNOW HPTLC, TO CHOOSE THE MOST ADAPTED METHOD FOR ANY SAMPLE NEED, OR JUST TO SQUARE THE CIRCLE.
Abstract
Sometimes life is not easy with two choices only, and neither of them fit to your expectations or needs…
In chromatography, between HPLC and GC, there is a Third Way : HPTLC.
HPTLC stands for High Performance Thin Layer Chromatography and is nearly unknown in it's current version by American Analysts. Only Botanicals specialists use the "Fingerprint" version of this technique which isn't neither a real separation nor very sensitive or quantitative version of HPTLC. The "old TLC" is now more than 75 years old, and it is time to replace it by a relatively newer method. Until now, HPTLC grew in the shadow of UHPLC.
But HPTLC, which is a liquid chromatography too, is easier to couple with any other method, especially for detection [1]. This detection feature is especially very interesting for molecules with detections problem as non UV absorbance or fluorescence. It may also help better quantification through a high selectivity. This leads to a paradoxical much higher sensitivity to impurities, compared to UPLC or GC in many cases
This wide detection range enables to get both identification and quantification. High sample amounts may be also evaporated during spray-on sample application which helps to get a high sensitivity.
The focus will be given on the current features of the method, and on when it might be the method of choice.
Recent improvement of MS detection on plates increases the interest of HPTLC. And the detection of activity directly on the plate ( EDA for effect directed analysis ) is also a very powerful tool, including for example the detection of an anti fungal or of an antibiotic against Staph. Aureus or of an unknown endocrine disruptive, down to the fg level, directly on the plate.
These capabilities of HPTLC are finally due to the fact that after separation, the complete sample does not go to the waste, but remains accessible on the plate, for further evaluation.
The compatibility with biological matrix has very few limitations on a plate, especially regarding single use of the plate separation medium.
There is less risk on the plate to miss any sample compound, as all sample is accessible, and the range type of detection is much wider, as including chemical staining and "bio-detection".
It is faster due to parallel separations with up to more than 50 analyses on a single HPTLC 20x10 plate, and due to instant start as neither prior rinsing nor column equilibrium is needed on plates. This analytical speed to find a new compound having the expected properties helps the speed of the drug discovery.
As time is money, and as HPTLC requires a very little solvent consumption only, it is a cheap method.
As any method, HPTLC has of course limitations, which are actually the miss of knowledge about it.
The International Symposium for HPTLC which took place in Berlin, Germany, in July 2018, was showing a shortcut of most of the best current research in this field. (www.hptlc.com).
This kind of meeting is a way to compensate this weakness.
Due to it's success we decided in addition to the three-years international meeting in Europe since 2003, to start a series in Asia and in America. Next meeting will therefore take place in Bangkok end of November 2018, and we are also planning a meeting in 2019, why not in Boulder. Next International meeting in Eurpe will be in Lubijana in July 2020. www.hptlc.com.
Literature: [1] G. Morlock, W. Schwack, JCA 1217 (2010) 6600-6609.
Bio
Pierre Bernard-Savary
French, 58 y.o.3 children ( incl elder daughter Julia in college Astrophysics in CU Boulder since 2015), widower since June this year.
3rd participation to BPS
Club de CCM ( TLC Club ) founder in 1998, and chairman (see clubdeccm.com only in french)
International Symposium for HPTLC elected chairman in 2001 (see hptlc.com)
Chromatographer HPLC since 1984, TLC&HPTLC specialist since 1992,(1st product manager in France by Merck Darmstadt cny until 2001).
Chromacim SAS (company) founder in 2002 (7 persons 2.5 M$ to ) and chairman
Member of various committees including AFSEP (French national association of separation sciences)
co-author of the lecture is Prof G.Morlock see https://www.uni-giessen.de/fbz/fb09/institute/ernaehrungswissenschaft/prof/lmw/ag/arbeitsgruppe/gertrud-morlock/view