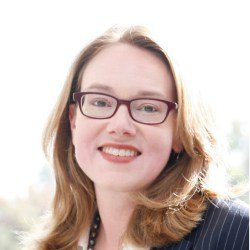 Founder / Managing Partner
CTI Life Sciences Fund
Janelle R. Anderson is Managing Partner at CTI Life Sciences Fund and host of the biotech VC podcast, Human Proof of Concept. Prior, she was Managing Director of MRL Venture Fund, the corporate venture arm of Merck focused on innovative therapeutics. She also worked several years at Merck in biologics, vaccines, and external R&D, and various roles within Finance. Dr. Anderson had previously been at seed-stage VC firm Carrot Capital Healthcare Ventures where she built startups as Entrepreneur-in-Residence, including serving as Acting CEO of Access Scientific Inc.  She worked previously as a management consultant in the healthcare practice area at BCG.  Dr. Anderson earned a BS in chemistry from McGill University and an AM and PhD in Chemistry from Harvard University.