July 24, 2016 (Boulder, CO)  -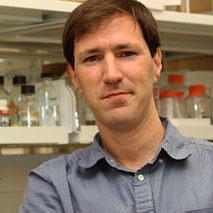 The Boulder Peptide Society is pleased to announce that Dr. Albert Bowers, at the University of North Carolina, has received the Young Investigator Award for 2016.  The Young Investigator Award was established earlier in the year to support promising peptide scientists during the pre-tenure period. 
Albert Bowers is Assistant Professor in the Division of Chemical Biology & Medicinal Chemistry at the Eshelman School of Pharmacy of the University of North Carolina at Chapel Hill. Albert received his PhD in organic chemistry (synthetic methods) from the University of Illinois at Chicago under the direction of Dr. David Crich. He carried out postdoctoral research in total synthesis at Colorado State University under the direction of Robert M. Williams, then moved to an NIH sponsored fellowship at Harvard Medical School to continue postdoctoral research in biosynthesis under the direction of Christopher T. Walsh. In addition to his appointment in pharmacy at UNC, Albert is a member of the UNC Lineberger Comprehensive Cancer Center and affiliate member of the Center for Integrative Chemical Biology and Drug Discovery.

.

Albert Bowers has published 30 manuscripts including 11 in the Journal of the American Chemical Society and 12 since becoming an independent investigator. Albert has received the prestigious Beckman Young Investigator (BYI) Award from the Arnold and Mabel Beckman Foundation. Research in the Bowers lab focuses on chemistry and biotechnology for creating libraries of natural product-like cyclic peptides, in particular by using enzymes from RiPPs (ribosomally translated and posttranslationally modified peptide natural product) pathways. Using an innovative combination of total chemical synthesis, native chemical ligation, and enzymology, his lab was the first to characterize the unique pyridine synthases from the thiopeptide pathways, and answering a long standing question in the biosynthesis of these compounds. Building upon this work, they developed a solid-phase route to thiopeptides with improved activity and solubility. The Bowers lab has also structurally and biochemically characterized a unique E1-like enzyme from the biosynthesis of the pantocin, peptide-derived natural products. By adapting these unique enzymes to various formats of peptide libraries, the Bowers lab aims to develop a combinatorial biosynthesis platform for the discovery of peptide natural product-like inhibitors. 

In recognition of his professional and scientific achievements, the Scientific Advisory Board of the Boulder Peptide Society is pleased to present the award to Albert Bowers. Dr. Bowers will present an oral presentation on his research and formally accept the award at the fall Boulder Peptide Symposium Sept 26-29, 2016 in Boulder, Colorado.
For more information visit www.boulderpeptide.org