SEE WEBSITE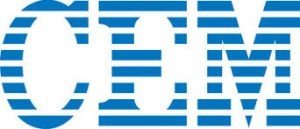 REQUEST TO MEET AT BPS
REQUEST A DISCOUNT CODE

Innovation aids in the development of new ideas. As pioneers in microwave energy for peptide synthesis, CEM Corporation thinks outside of the box. We created the first commercially available microwave for peptide synthesis and demonstrated its application. Ever since, we have steadily raised the bar with advanced methodology, novel instrument development, and reagents that make peptide synthesis easier, cleaner, and faster.
CEM's Liberty Blue™ Peptide Synthesizer reimagined the world of peptide synthesis; making the process faster and producing less waste, while still simple to operate and robust for everyday use. Stop by to learn what CEM can do for you.